Functional Flyness
Burton presents the new collection with Run DMC in New York
Run DMC x Burton: It's all about functional flyness and feeling good about yourself 
John Keats once wrote: "A thing of beauty is a joy forever"! Beauty is individual, for some it's art, food, fashion, nature or life itself, but these days I had in New York with Burton sure was beauty and joy to me. We had the pleasure together with a bunch of lovely editors from Scandinavian and Japan to visit New York for the launch of the new capsule collection between Burton and Run DMC. A relationship that started with the common love and respect Jam Master Jay and Jake Burton, the founder of the snowboard brand Burton, shared for each other, which their sons have kept alive and now is being captured in this collab. 
Run DMC and Jake Burton not only defined a generation, but an entire culture. They both were icons, pioneers and trendsetters cemented in the cultural zeitgeist. The sons of the late Jam Master Jay (Jesse & TJ) and Jake Burton (Timi, George and Taylor) are carrying their fathers' legacies by creating a Burton x Run DMC capsule collection that captured the love, passion and excitement they share for snowboarding and music while honoring their fathers' impacts on or culture.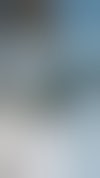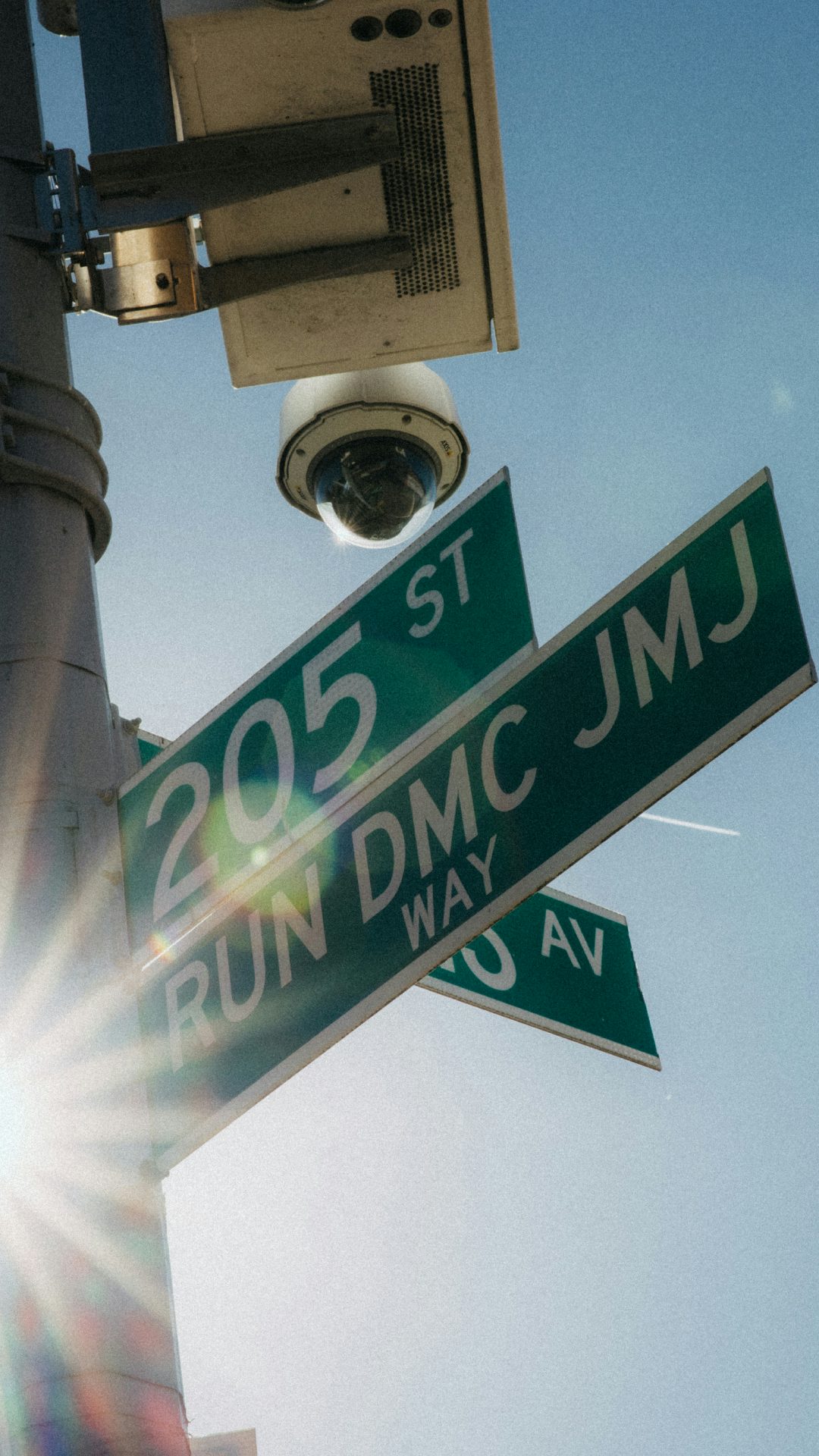 I think we all felt something special these days in New York, like this magical glimpse of the past meeting the present. For me, these days also felt like a meeting with my younger self. Now sitting here as a 36-year-old businesswoman and mother, going to New York to interview the wholehearted sons of Jam Master Jay for their unique collab with Burton, was a dream for me now - but I tell you, if I had told it to my younger self she would have been all over. 
As a young student at the University back in Denmark 15 years ago, I was trying to navigate within the subculture of hip hop and snowboarding by writing assignments about the culture while listening to Run DMC, having my corn rows and my Adidas on. I was trying to be comfortable in my skin while expressing myself. A skill I think the new generation is much better at, but first has come to me in my end thirties. Maybe this was also why it was so inspiring to meet TJ and Jesse, and why their work touched me and hopefully all our readers at Beige.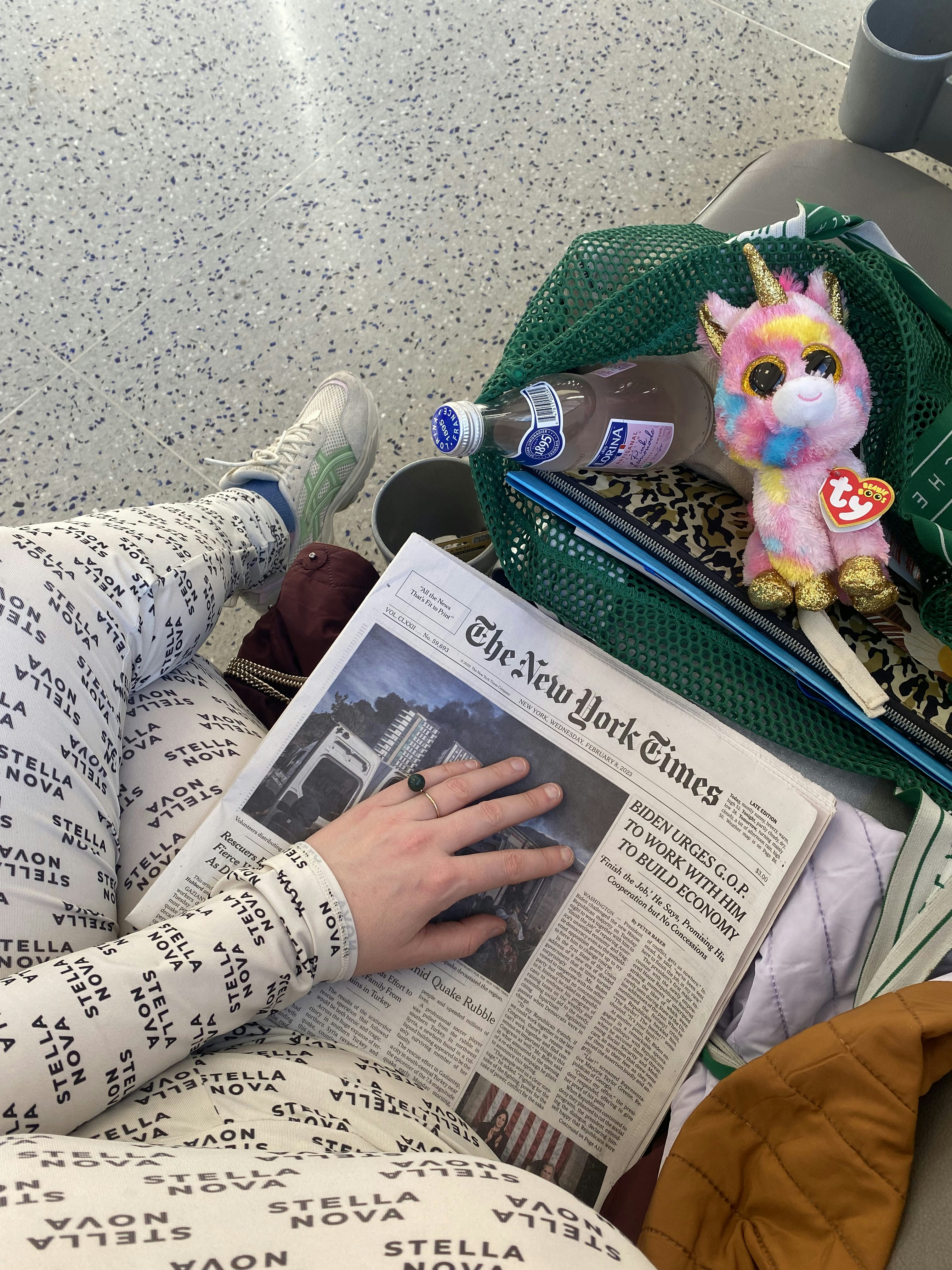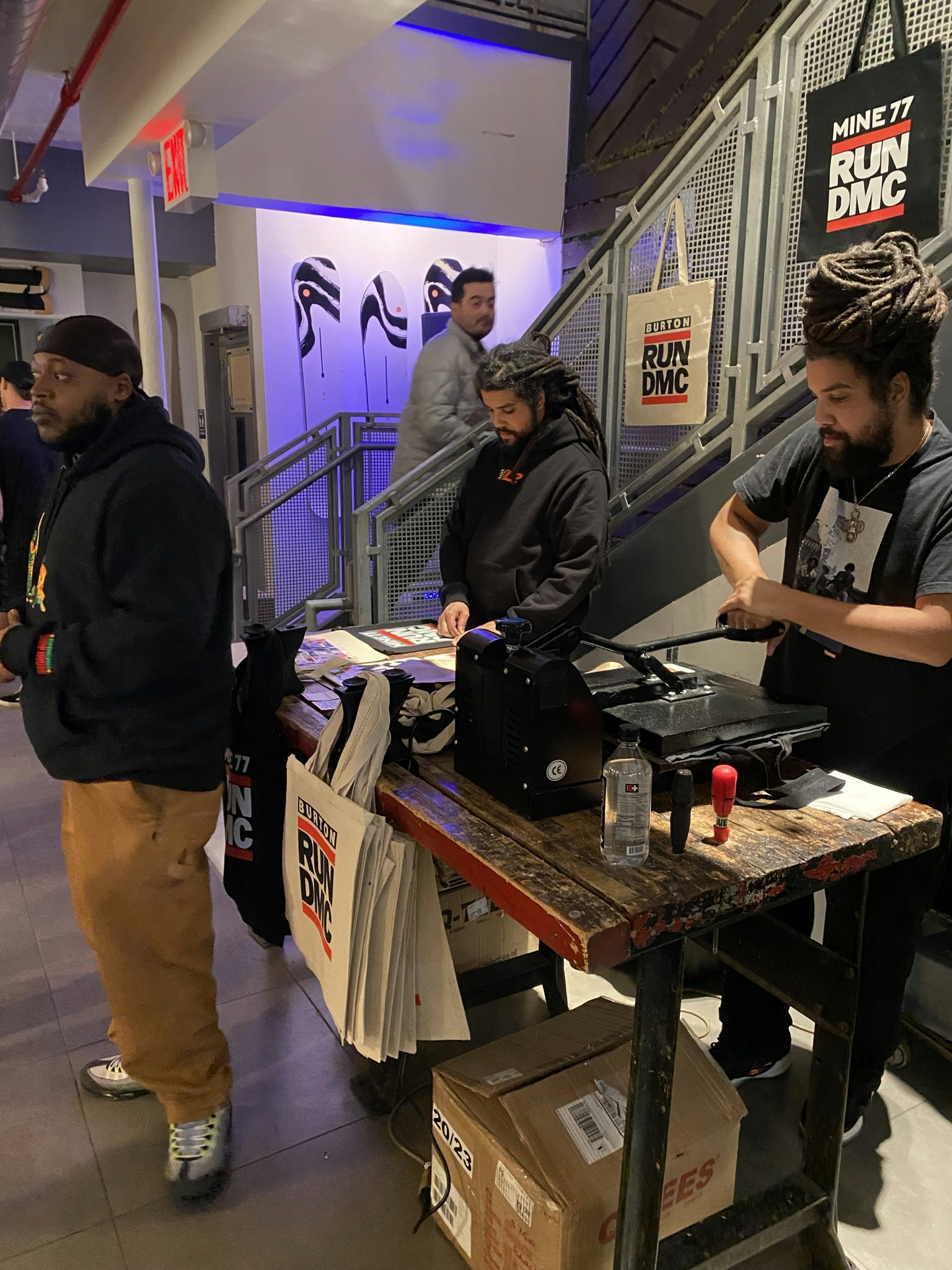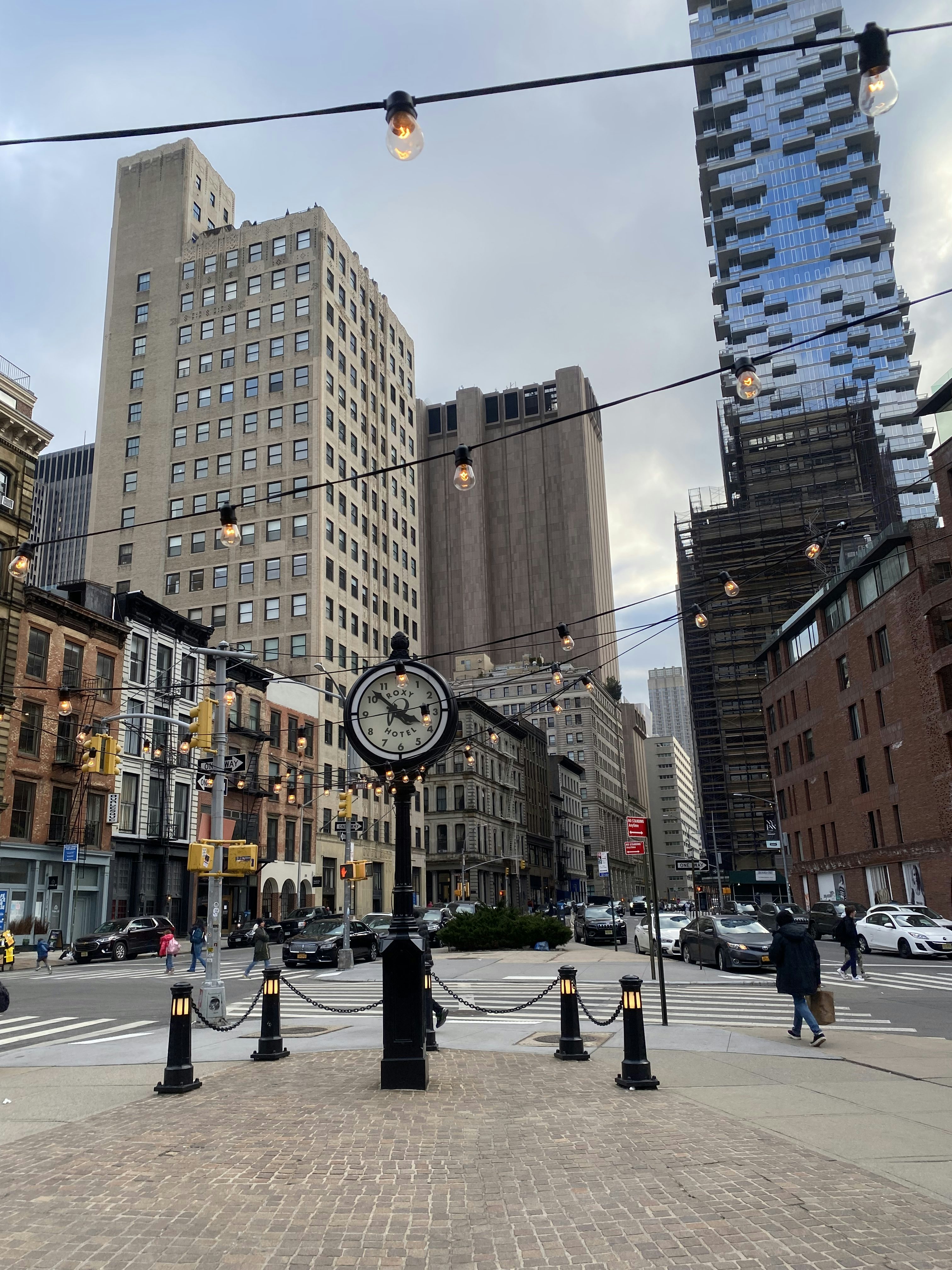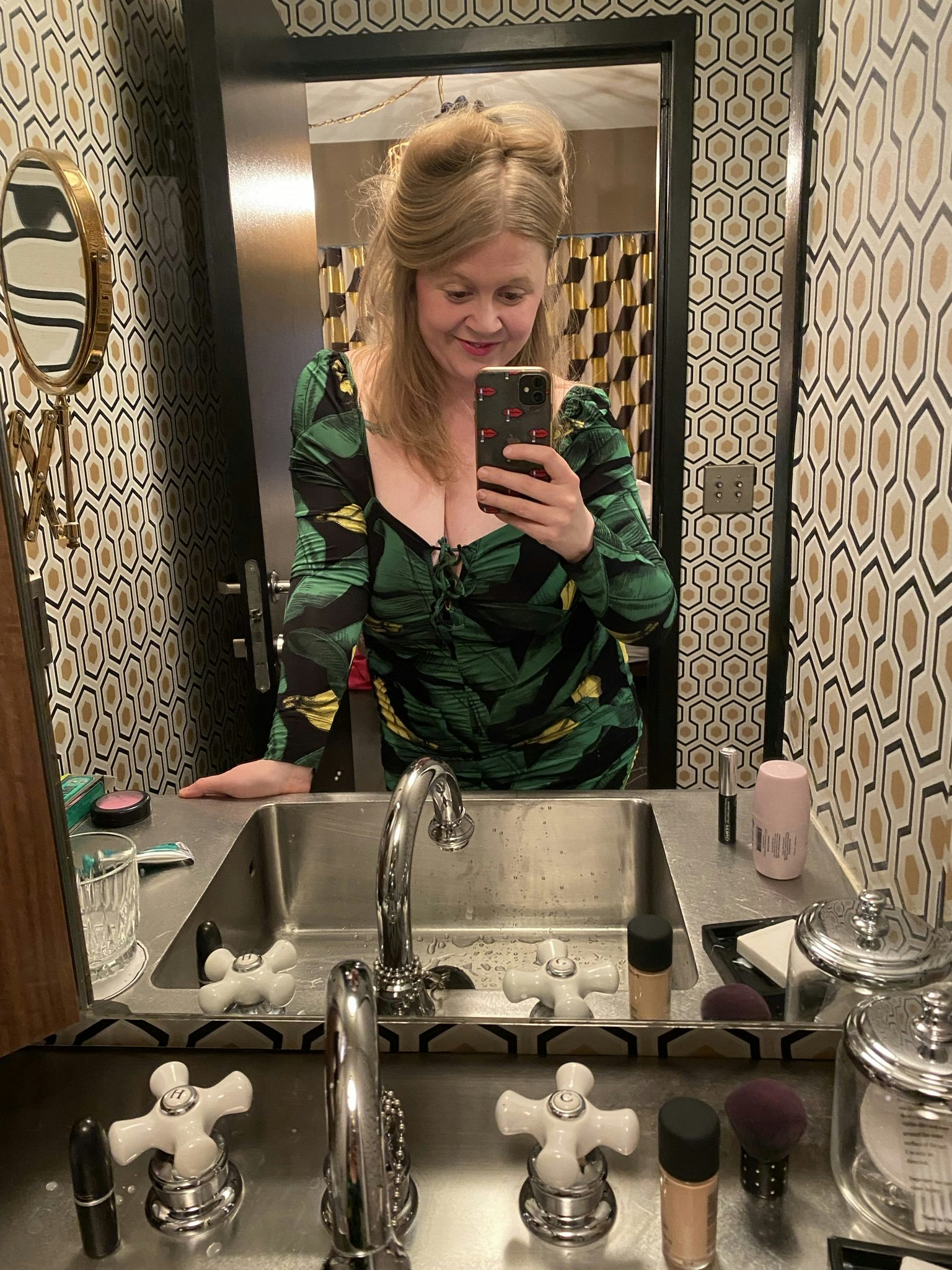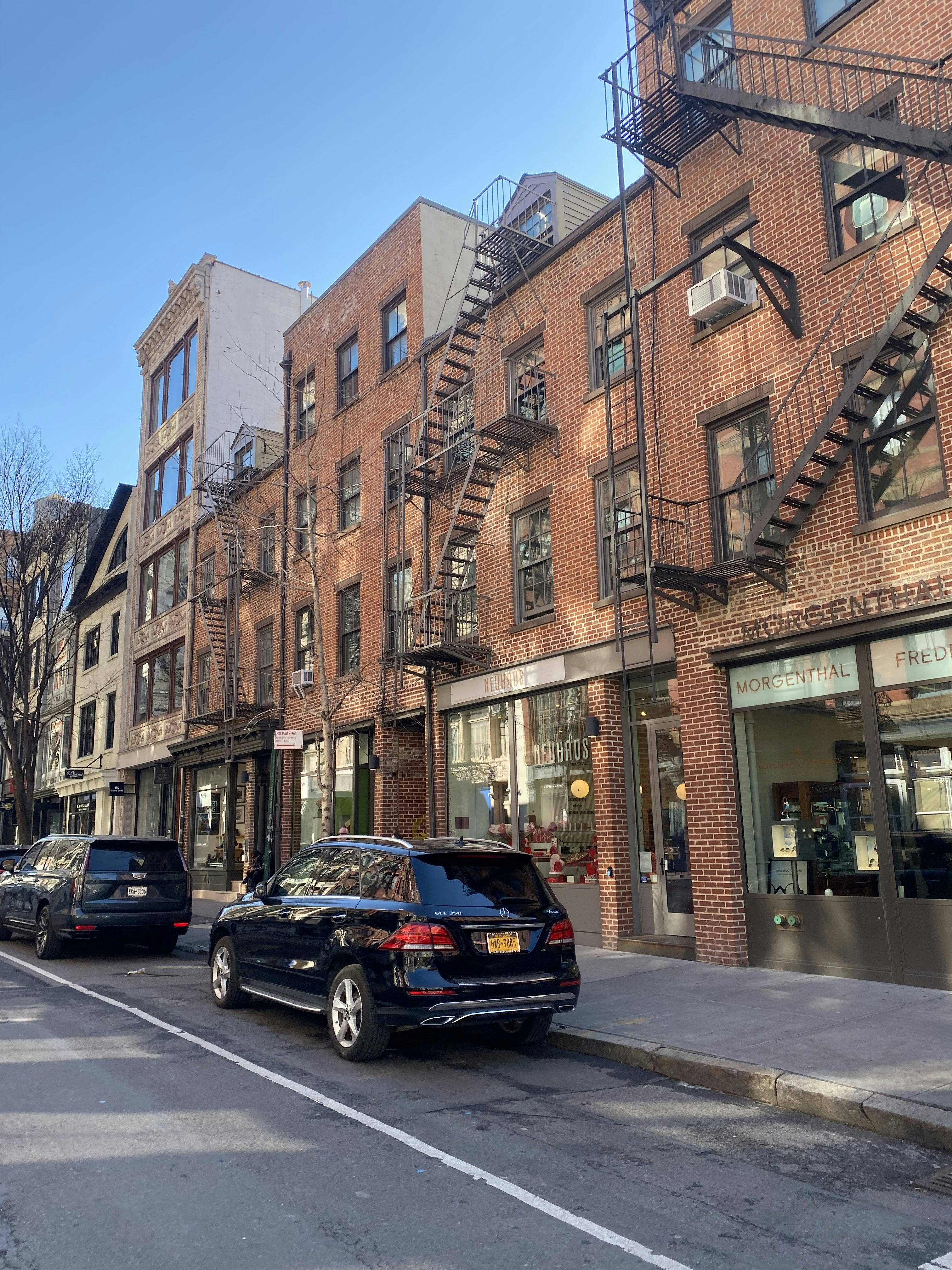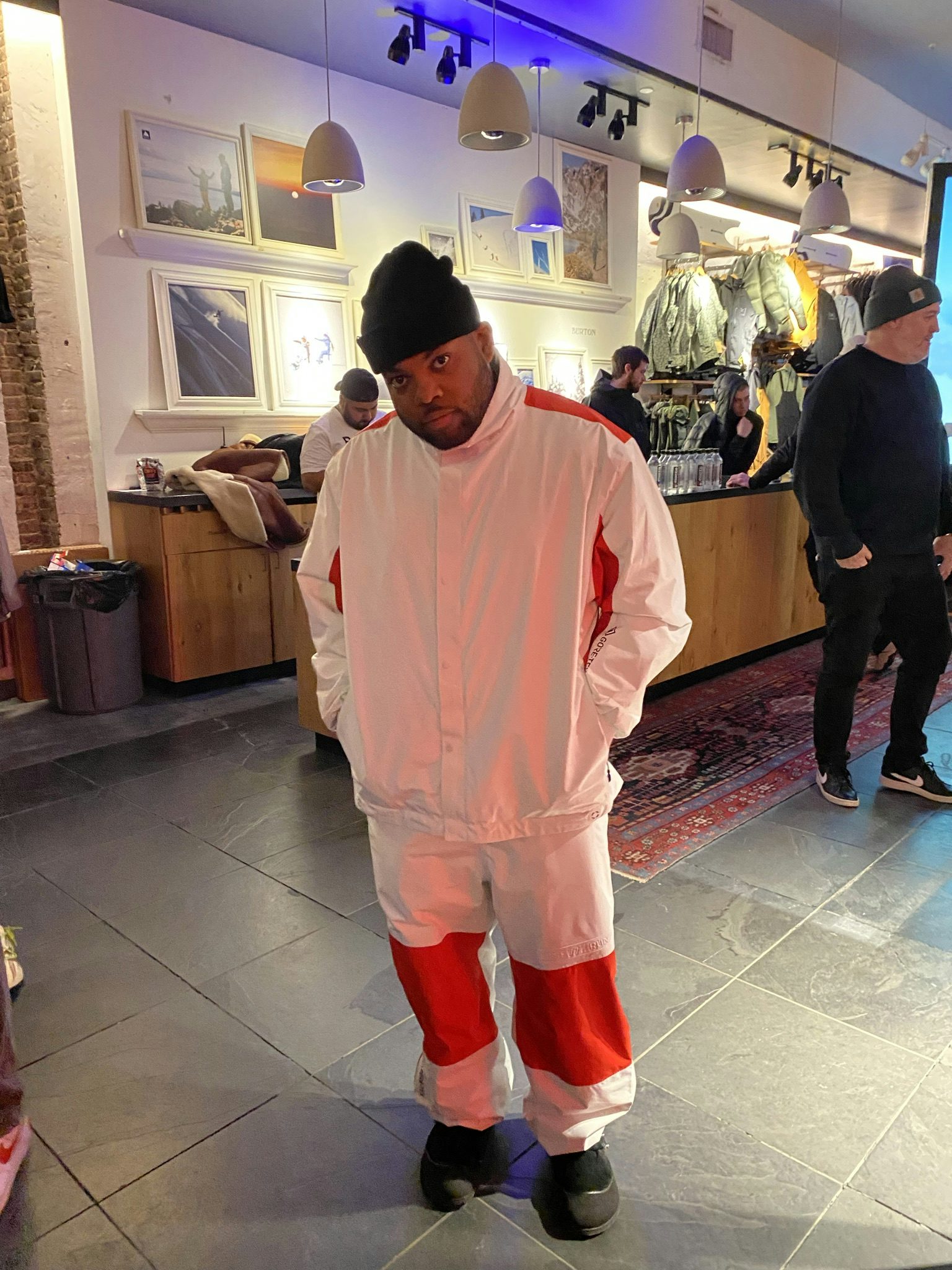 Here I stood, in the epic Burton store in New York in my playful dress, with pink lipstick, blond hair all over and my high heels and though I looked like someone who should have been to a party at another store in the street, this was exactly where I should be. When entering, I felt so welcomed everywhere I looked. From the cool and calm store manager being so friendly and welcoming me, to Patrick and Neea the PR from the Europe team who showed me around. Later I went to the basement to get the brothers my personal tote bag and then the cherry on the top, the interview with Jam Master Jays sons TJ and Jesse.
I've done many interviews in my life, but this one was unique. It's a pleasure to talk to people who are there to make it fun and who are present with you, who look you in the eyes and light you up. The interview captured the essence that came to me everywhere on this trip: feeling good about yourself, having fun and expressing yourself. And it came to me, that maybe this is not just something they do at Burton, but it's their way of living life.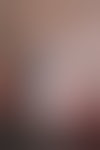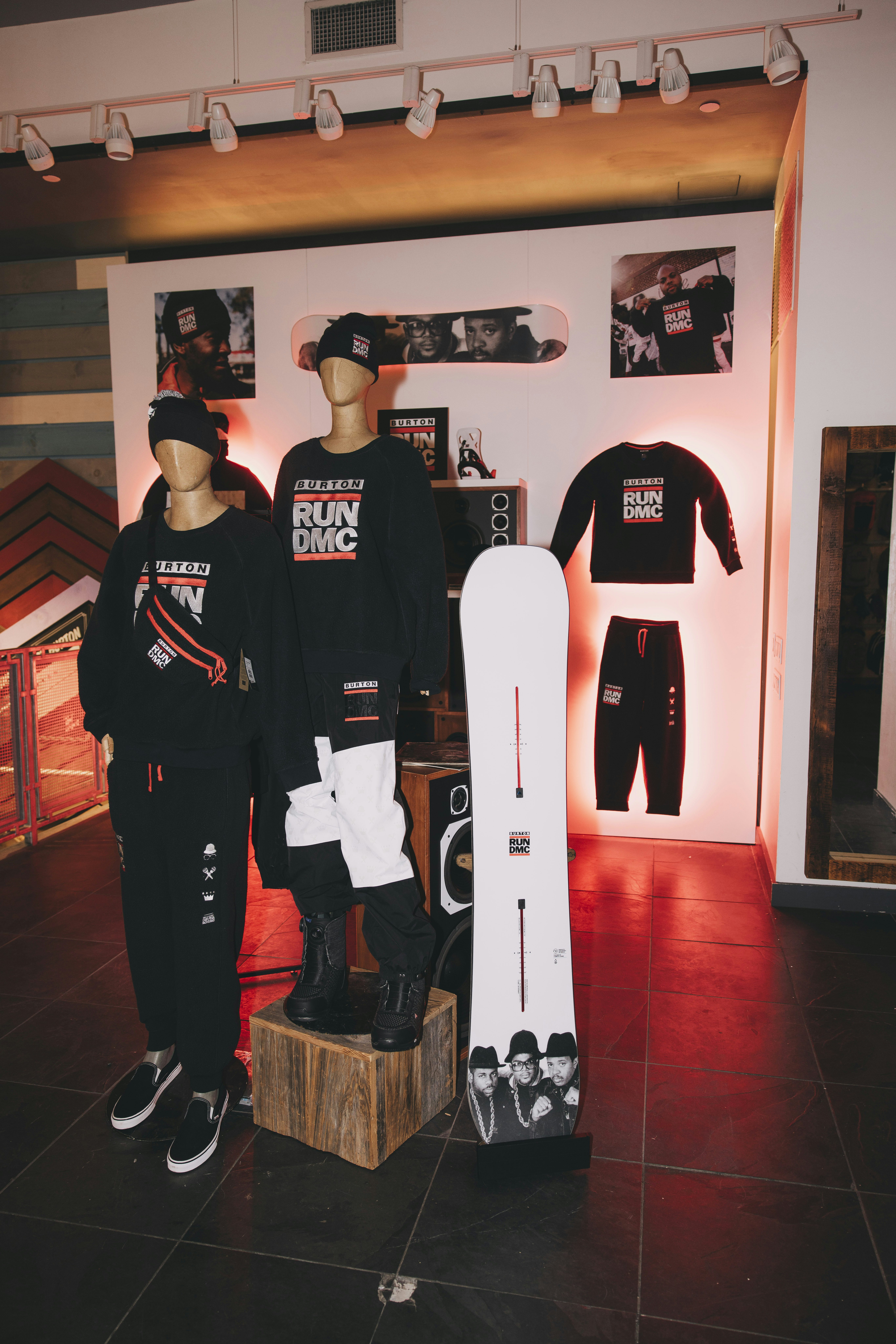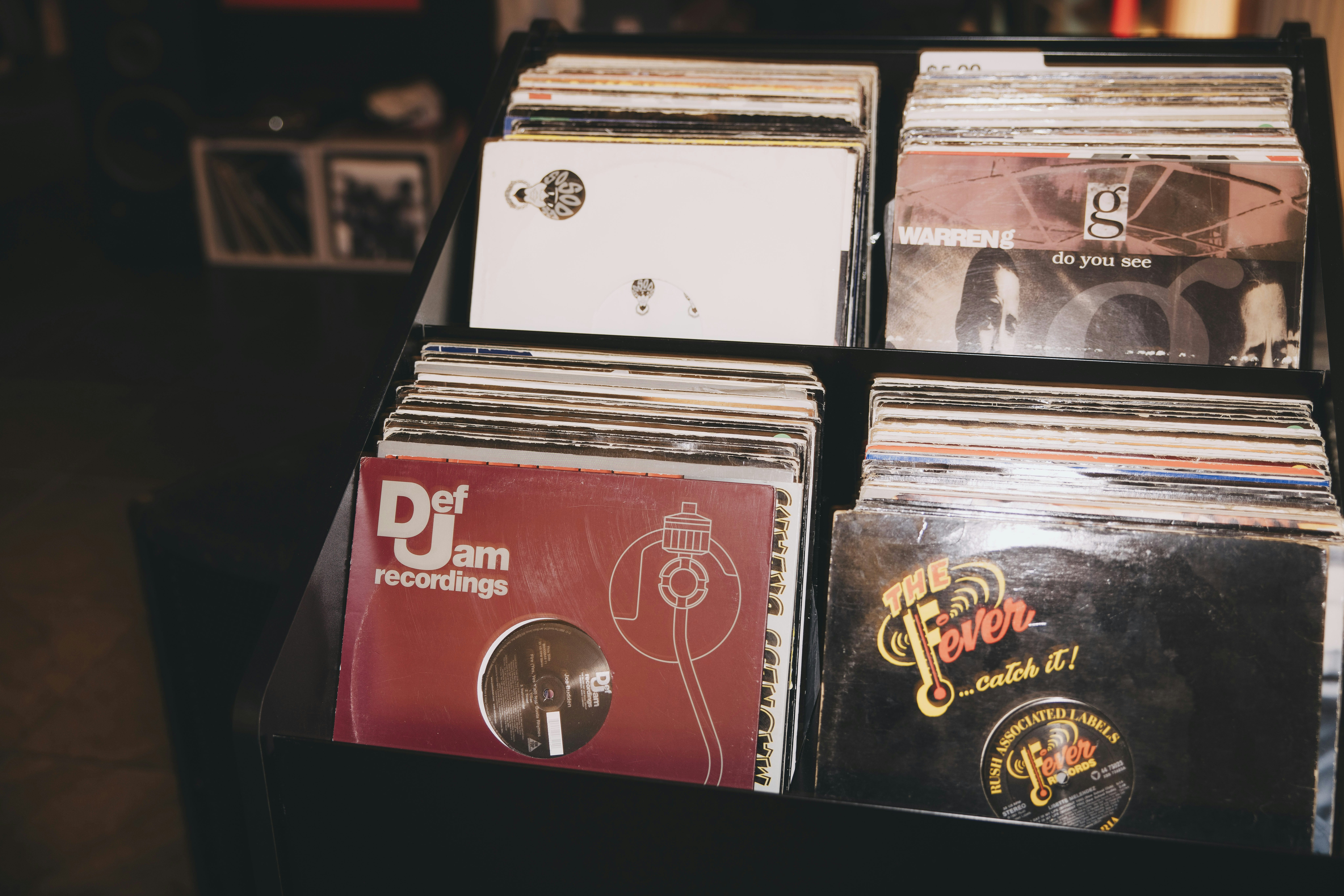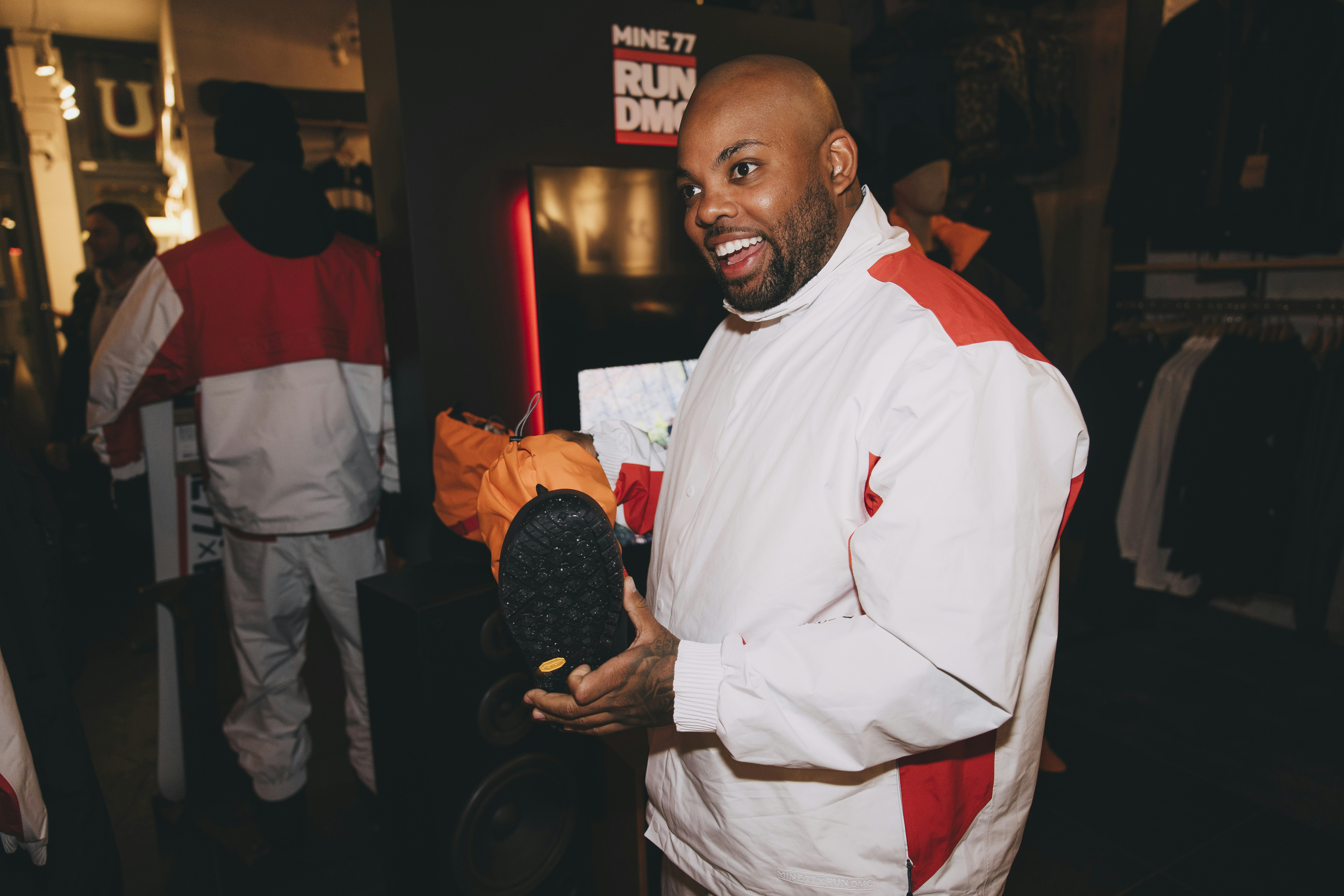 Can you tell me a little about the relationship you have with Burton, it seems very magical. 
TJ: For sure, it's magical. The relationship with Burton and my brother and I, it all started with Ricky Powell, he's a famous photographer who worked with Run DMC and Beastie Boys back in the days, and he introduced us to the Burton team because he had been working with them for years. He saw that my brother and I had a really strong passion for snowboarding and him working with music and snowboarding he saw this was an incredible fit and that had to be about 10 years ago, so he built the relationship with George and the boys. Jesse and I have been riding with the guys for years, and we just build this symbiotic relationship, and now we are here today with a full collage. 
If you should mention some shared values in this relationship you have with Burton, what would that be? 
Jesse: I would say that the shared values between my brother and I, George and his brothers and Run DMC and Burton is just expressing yourself without any limitation. So for us, we always feel like we dress how we want to, talk how we want and have the style that we want and with the Burton family we felt at home, because those guys are just feeling like themselves and having fun and that's how we like to live life too. I think it's all about this limitless expression of who we are. 
When we talk about fashion - we know you guys are also creative minds, how can fashion be an extended language of who we are? 
TJ: Every time we get on the mountain and also as one of the few Afro-Americans that are always on the mountain snowboarding, we like to be loud with our fashion and kind of be showing: Hey, we know what is going on within the fashion industry and within snowboarding. 
Being with Burton, which of course is the best brand within snowboarding and outerwear, we love to be flexing in colors. Jesse also loves to be wearing the Black and White, and it's the same with hip hop. You want to be expressive with what you are wearing and this is how people express themselves within music - so snowboarding and music goes hand in hand. 
If you should put a few words about the creative process behind this capsule collection, what would those be?
TJ: We started talking to George and said: Hey, we want to make things that are functional. And then my brother came in and said: Hey, we want to make stuff that's cool for the streets in New York. So it started out with making things we could snowboard in, and then it excelled to being stuff that's functional, but we could also wear at fashion week. Something that somebody like ASAP (red. Rocky) who lives in New York would wear during these pretty harsh winters. You want to wear this Burton jacket because it's a cool bumper jacket, but it's also Gore-Tex which you can wear in the rain, and it's not the cut that you would find during fashion week, it's not a long jacket - so as you see we want to make sure it's functional at the mountain, but also something you would wear off the mountain. We love cool stuff that are functional, so with Burton it's all about function and feeling fly - functional flyness. You heard it first here! 
Thank you for your time and your kindness!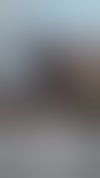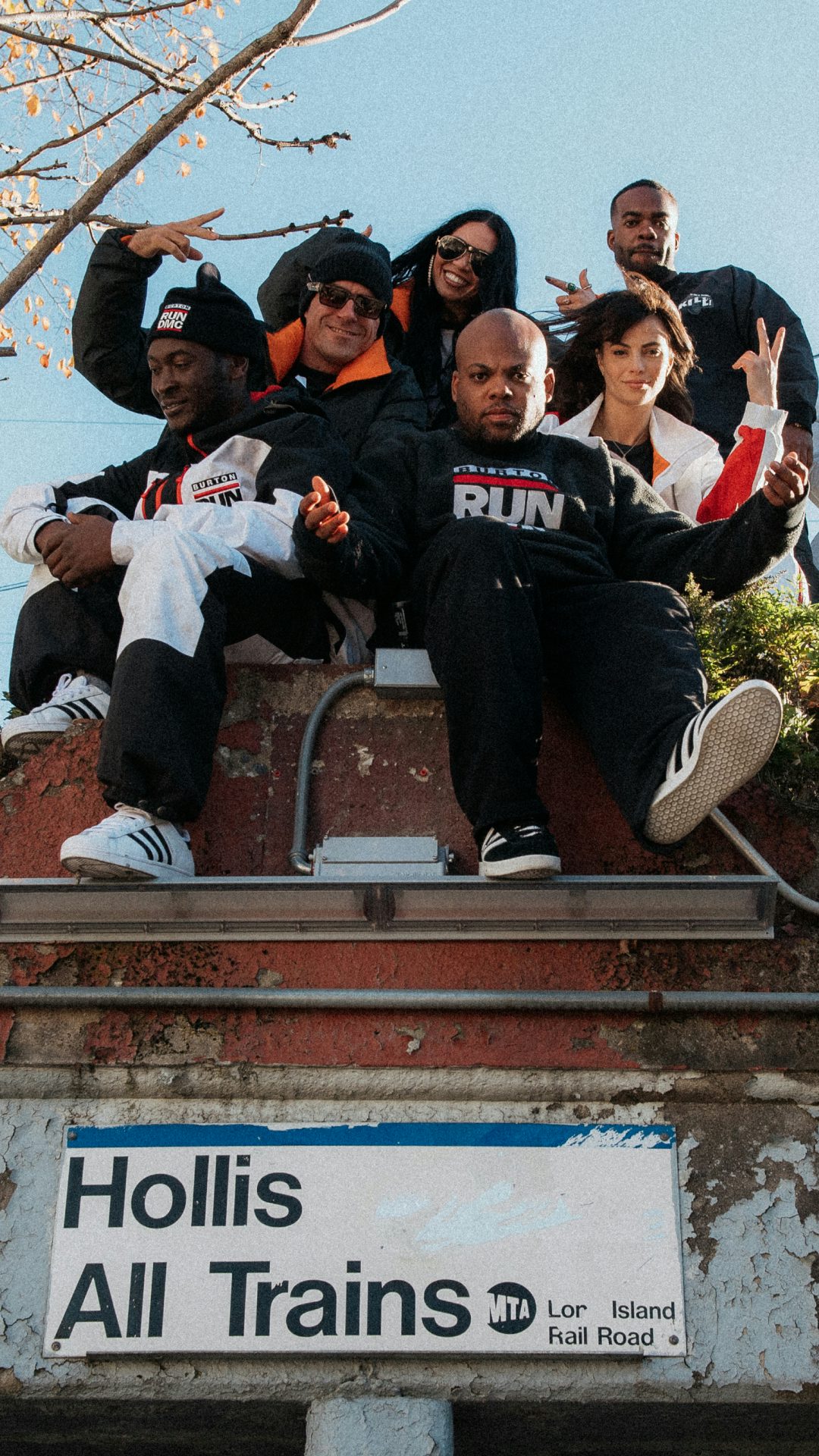 So what to say? I left the party to my hotel and felt so good about myself. A woman who connected with her younger self and had been embraced and uplifted by the amazing Burton and Run DMC community in New York. Ready to jump on a flight to Berlin, heading directly to the playground with my daughter, feeling comfortable and fly!
The Mine77 x Run DMC collection is available from February 15, 2023, and the Burton x Run DMC Limited Edition is available beginning March 21, 2023. In addition, a digital auction of 7.7 unique Burton x Run DMC snowboards will take place from February 7-15 - with proceeds supporting both the Chill Foundation and the Jam Master Jay Foundation.
Dieser Artikel ist Werbung, da er Markennennungen enthält.
Fotos:

Burton & Cille Veje